For some reason, when thinking of color combinations, Avril Lavigne popped into my head when she released her "The Best Damn Thing" album.
She was wearing blond hair with pink streaks and the whole thing screamed pink goth, and I loved it!
So, I thought, this is the perfect color combination for a mani!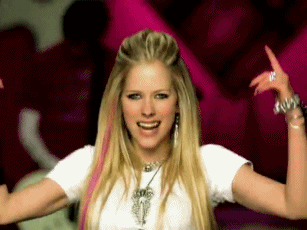 And these were born:
Rock on Avril!